WORKING HOURS
Mon-Fri: 8am-5pm
Showroom Open By Appointment
Welcome To Olde Tyme Craftsmen Exquisite Floors & Stairways
Our Flooring Renovation Promise
"Old World Craftsmanship, New World Technology"
Every great flooring project starts with exciting possibilities. To bring that vision to life, it takes a craftsman that can match your inspiration and see the bigger picture.
That flooring specialist will also have the best craftsmen with the perfect suppliers and the ideal technology to bring it all together.
At Olde Tyme Craftsmen, we go above and beyond on every project. We offer a dustless sanding system, and only use products that are environmentally friendly—perfect for chemically sensitive home owners, pets and children because we share your passion for excellence. We promise to always exceed your expectations no matter what it takes.
CALL US TODAY FOR A FREE CONSULTATION: (603) 624-1855.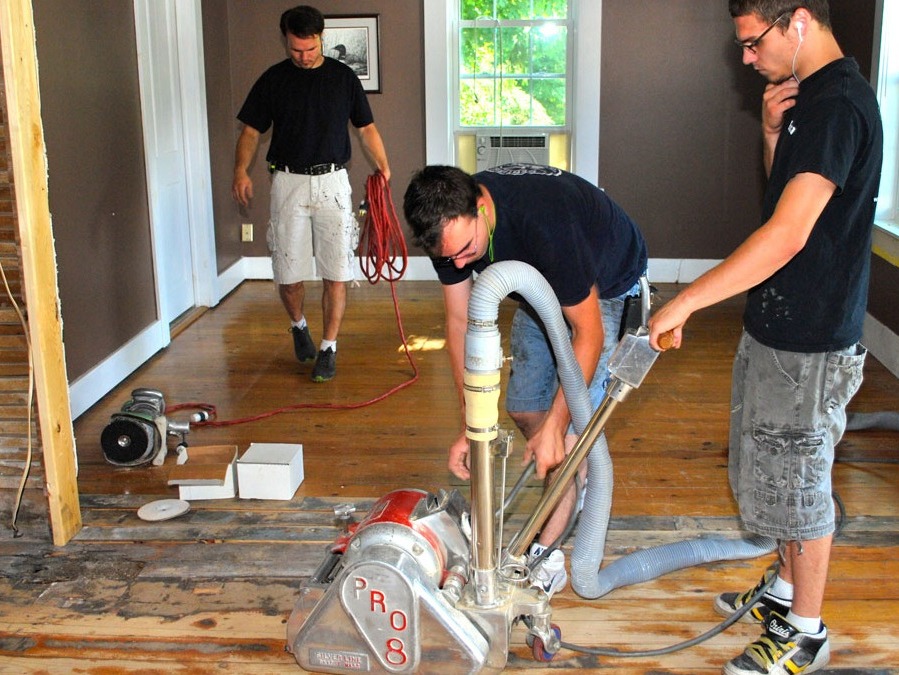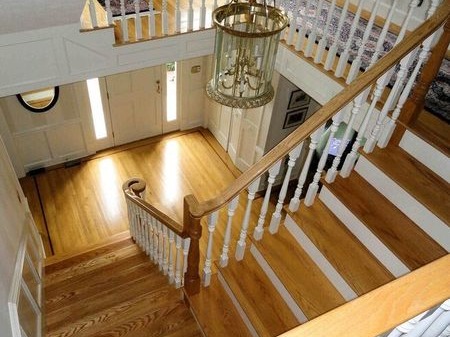 Our Most Popular Flooring Services
Wood Floor Restoration
We specialize in restoring your wood floors into show pieces
Flooring Installation
We bring your flooring vision to life from concept to completion
Stairways
Our team designs & builds stairways that will take your breath away
DON'T TAKE OUR WORD FOR IT
SEE WHAT OUR CUSTOMERS ARE SAYING
We are so happy we chose Olde Tyme Craftsmen to install wood flooring in multiple rooms in our home, as well as a new staircase! From the onset; with Ron and Jason coming to our home for estimates and discussing our options; to working with Andy, who consistently, knowledgeably, and professionally responded to our questions and needs during the process; to the exceptional expertise of installers led by Andy, but including Mark and the rest of their team, we are convinced we chose the best company to handle our job. Olde Tyme Craftsmen cares about their work, their customers and their employees. Couple this with their knowledge and expertise and you will not need to look anywhere else! If you would like to talk with us personally, please reach out to Olde Tyme Craftsmen for our contact information and we would be happy to share our experience in more detail.
- Reviewed by Bob and Patti Colombo on Google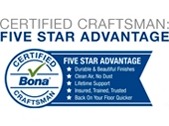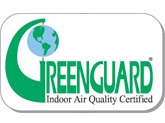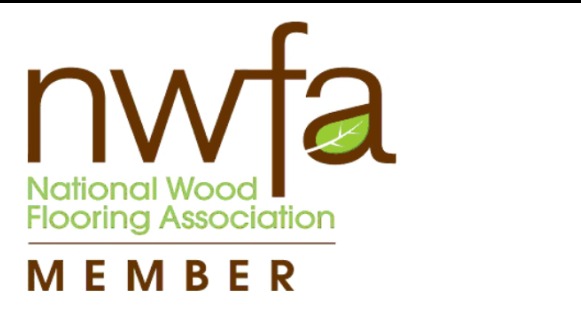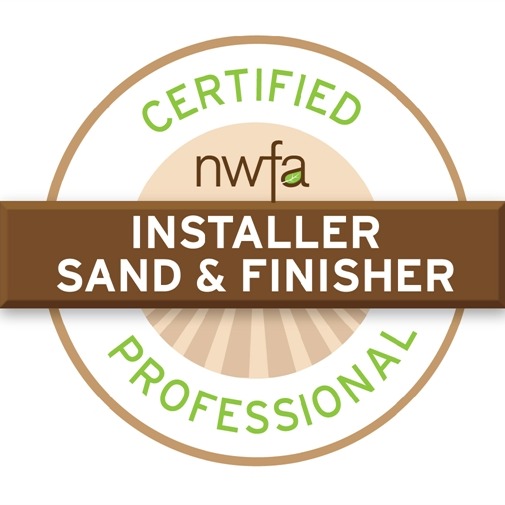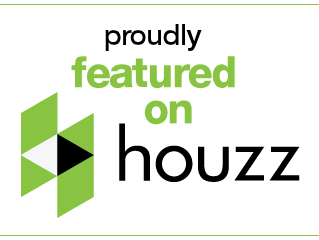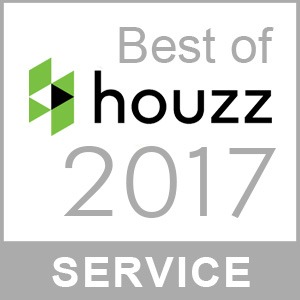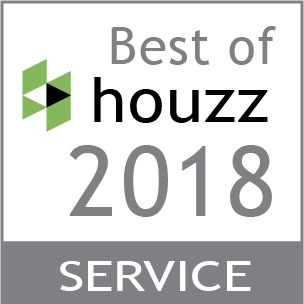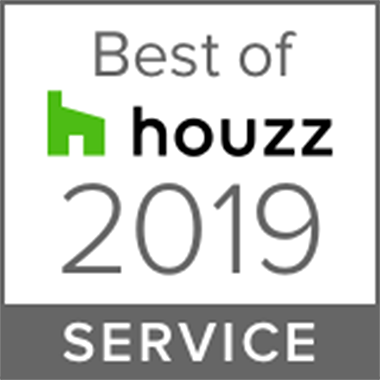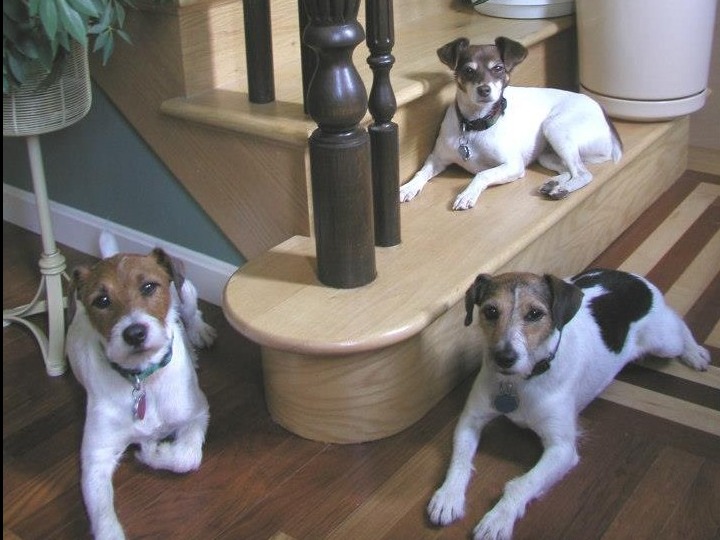 Join The Bonafide Fanatics & Save!
Save $3 On Bona

®
Hardwood Floor Cleaner
Be the first to test NEW Bona products and receive exclusive offers
Tips For Caring For Your Beautiful Floors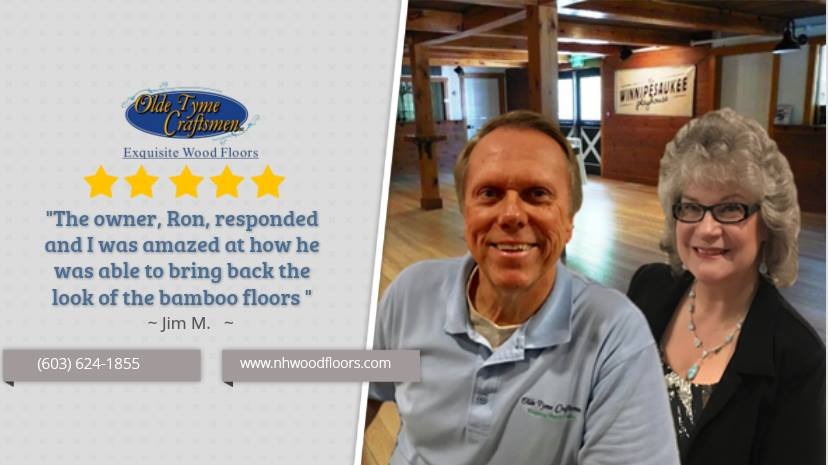 Simply Outstanding Craftsmanship
Our team is a notch above your typical flooring contractor. Our team has extensive flooring restoration experience to achieve ideal results on any budget. That also means we finish projects on time, every time, with results that will take your breath away.

We aim for absolute perfection on every project and won't stop until it's achieved.
Call Us Today at (603) 624-1855
We Are The Top Wood Floor Craftsmen In
New Hampshire
Learn more about our
5-star experience!
Designing The Perfect Indoor Space

One of the main aspects that sets Olde Tyme Craftsmen apart from competitors is our eye for design. We take your initial concepts and bring them to life.

Another benefit of modern design is that it opens up the possibilities with material types, colors, & finishes. Knowing these things up front ensures that you'll get the most for your budget.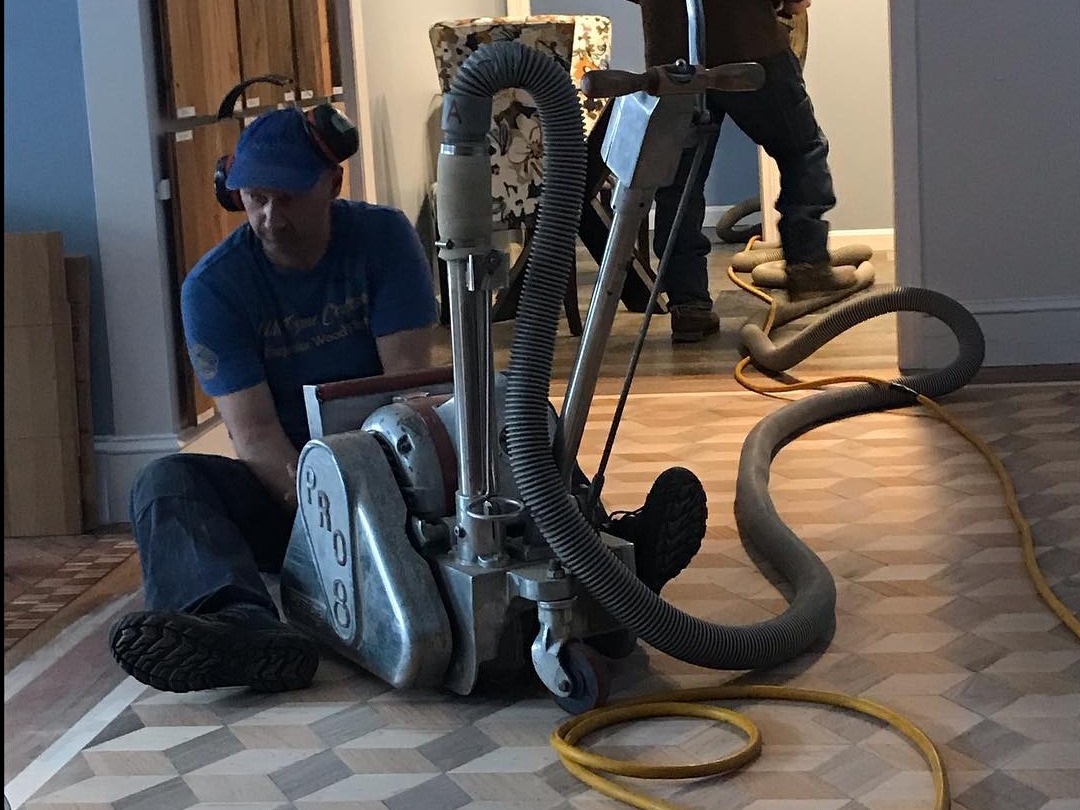 Do Your Research





Flooring contractors can say all the right things, but delivering high quality work is an entirely different story. That's why it's essential to verify their certifications and that they have the right kind of experience. Ask for proof of insurance, check references from some past clients, and look at their online reviews. Olde Tyme Craftsmen fits the bill across the board.
Renovation Myth-Focusing On Price
There's a lot to know about floor installation, sanding and refinishing to avoid problems, and you definitely don't want to learn the hard way. That's why you should never focus solely on price for any flooring restoration project. Instead, focus on overall craftsmanship and the value of what you will be living with for years to come.


"The bitterness of poor quality remains
long after the sweetness of low price is forgotten."
Receive a Quote Today!
Bring Your Flooring Project To Life
Call us today to talk about your flooring renovation project, get some expert tips and receive a free quote!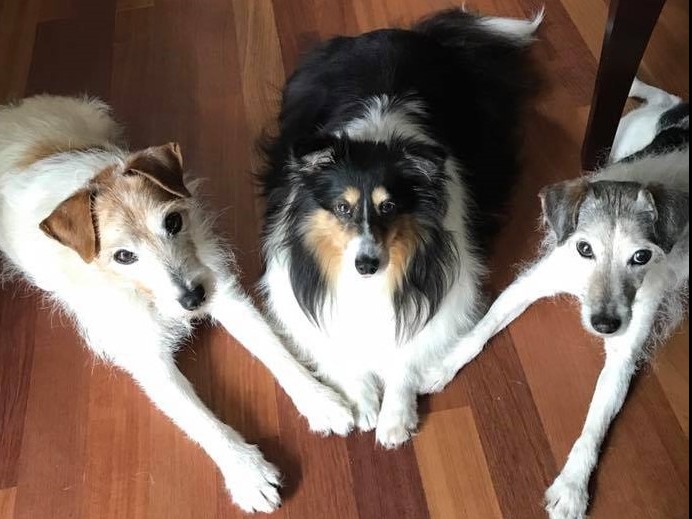 Who We Are
The Ideal Wood Floor Renovation Pros In New Hampshire
"The bitterness of poor quality remains long after the sweetness of low price is forgotten."
It's no secret that wood floor renovations take a ton of work. From planning stages to getting the right team to finding the perfect materials, there's a big margin for error.

We know because we've been there and had to figure things out the hard way.
Almost four decades later, we can say with confidence that we have the smoothest, most reliable home renovation team in the industry. We're here to guide you every step of the way to save you time, money and headache. You'll love our process as much as our final results. Call us today at 603-624-1855 to learn how we can help.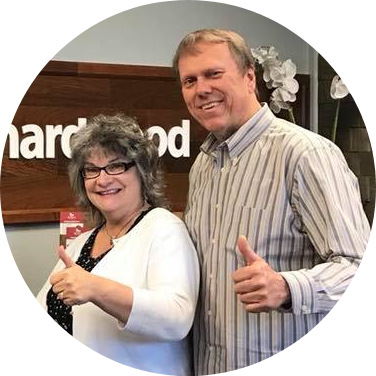 The Ideal Team
Ron & Monica Charpentier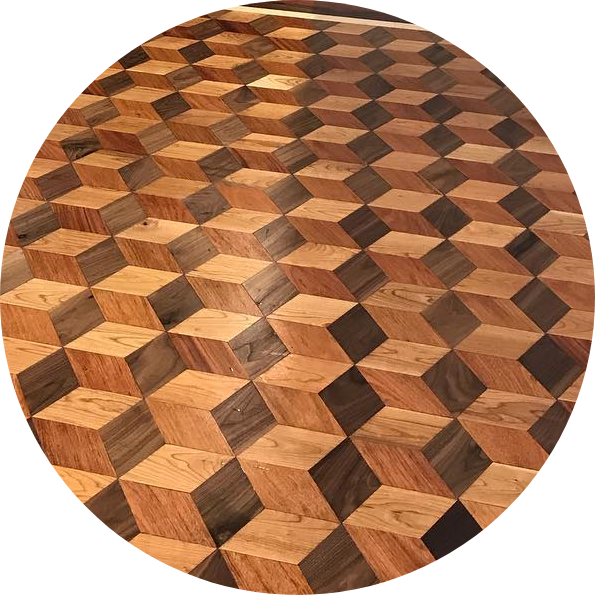 The Ideal Materials
We source from trusted local vendors with connections all over the world.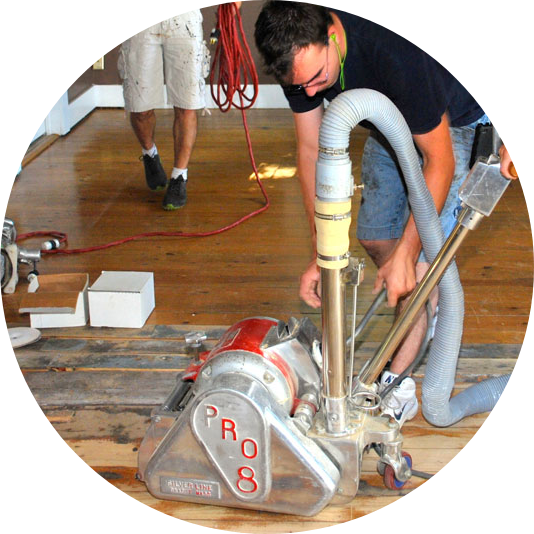 The Ideal Technology
We offer a dustless process, and use only products that are environmentally friendly.
Hear What Clients Like You Are Saying About Us:
Gretchen T.

Gretchen tells why she is one happy

client of Olde Tyme Craftsmen!

Frequently Asked Questions
Address
209 W River Rd, Suite 4
Hooksett
NH
03106
Hours
Monday 8AM-5PM
Tuesday 8AM-5PM
Wednesday 8AM-5PM
Thursday 8AM-5PM
Friday 8AM-5PM
Saturday Closed
Sunday Closed
Showroom Open By Appt.